Thank you to the following partner organizations for their help to Age Friendly Silicon Valley.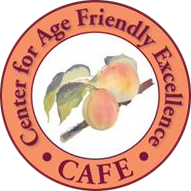 CAFÉ
The Seniors' Agenda is partnering with CAFÉ, the Center for Age-Friendly Excellence, to provide the technical assistance for cities engaged in the process of applying for the World Health Organization Age-Friendly designation. Under the direction of, Dr. Anabel Pelham, Professor Emeritus, Gerontology at San Francisco State CAFÉ associates and interns assist in research, community engagement and needs assessment to lay the foundation for each city's Age-Friendly initiative. CAFÉ will guide each city through the World Health Organization Age-Friendly Network Process and include the participation and direction of local elected officials.

In addition, CAFÉ hopes to showcase Age Friendly Silicon Valley's efforts in a symposium at the 21st International Association of Gerontology and Geriatrics Congress in San Francisco in July 2017. Over 4,200 participants attended the 20th IAGG Congress in Korea from 91 different countries.

CAFÉ is a project of the Los Altos Community Foundation.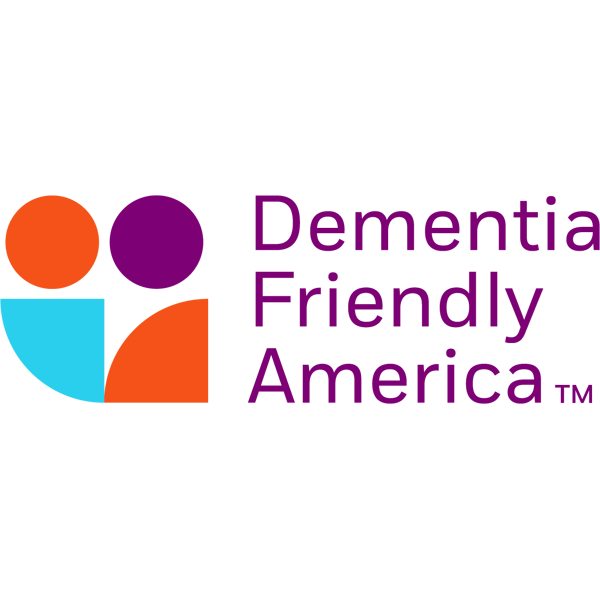 Dementia Friendly America
At the White House conference on Aging in July 2015, Santa Clara County was announced as one of the six pilot communities for this new initiative. Santa Clara County is taking the lead by reaching out to the underserved and informing the rest of the public about the roles they play. Currently there are 30,000 residents diagnosed with dementia.

Through the work of over 35 national, leading organization, the Dementia Friendly America initiative is catalyzing a movement to more effectively support and serve those across America who are living with dementia and their family and friend care partners. In less than a year, the Dementia Friendly America movement has expanded to having communities engaged in becoming Dementia Friendly in over 43 states.

Communities and organizations across America are banding together with a unified message for families dealing with dementia: "You are not alone."  That's the central theme behind Dementia Friendly America's six pilot communities.

PRxDigital
With its creativity and problem-solving ability, PRxDigital has, for the last four decades, helped to build the profiles of some of Silicon Valley's most iconic organizations.

As the media consultant for Age Friendly Silicon Valley, PRxDigital is dedicated to leveraging the best and most cost-effective communications strategies to raise awareness around the critical resources, initiatives, policies and issues important to the aging population of Santa Clara County.

These strategies integrate media and government relations, social media strategy and content marketing, graphic and Web design, and video production to tell important and compelling stories.